Make It Green Solutions AB
Make It Green Solutions AB is a Swedish cleantech company. We undertake research and development of sustainable solutions for clean energy, water and agriculture. The results are an innovative range of products, services and consulting intended for a global market aimed at reducing the overall carbon footprint.
It all started in January 2017 when Lukong Pius, an engineering student in Halmstad University called Martin Karlsson, CEO of a Swedish manufacturer of pellet burners and boilers, to ask if he could come and visit the manufacturing facility. The reason why he would like to visit the factory was that he was studying bioenergy at the university and needed to carry out some company-based projects on internship. So, one Friday in January Pius came, and Martin showed him the production and the products of the burners and boilers.
When the meeting was over, and Pius was just about to leave the factory Martin asked him a question which came to change the situation dramatically. (Martin have for a long time tried to find a better solution to health problems when cooking food on cookstoves in developing countries)
Martin just asked him if he knew anything about cookstoves or if he has contact with people who have the knowledge of it. Then Pius said that "this is what I'm developing". We all thought that someone up there had connected us. So, from that day we have been working with the cookstove project. This idea was also promoted by Halmstad university by giving Pius some funding and facilities for prototype development and mentoring, as well as Chalmers Innovation centre.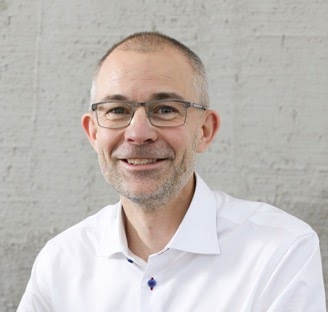 Martin Karlsson
Martin is the Co-Founder of Make It Green Solutions AB. As a promoter of the biomass energy solution, he always had the intentions to work on clean energy systems. Currently, his roles include administration and management of finance for the firm. He has also been CEO of a Swedish boiler manufacturer for more than 15 years.
Sara Rosén
Sara is the Product Developer at Make It Green Solution AB. With a Bachelor's degree in Mechanical Engineering and a Master's in Industrial Design from Jönköping University, she under- takes all the design challenges at the firm. Her long-term objective is to enable the creation of sustainable products and solutions. 
Pius Lukong
Founder & Product Manager
Pius is the Co-Founder and Product owner of Make It Green Solution AB. With his rich experience in uplifting communities in Africa and a Master's degree in Renewable energy engineering, he currently takes on responsibilities, including business strategy, product designing, market analysis, customer liaison, and project management at the firm.
Our mission is to create and make accessible solutions for clean energy, clean water, and sustainable agriculture.

Providing greener-cleaner cook stoves and related products as the solutions for people in rural areas
Improving peoples health
Increasing household economy
Mitigating the world climate change through deforestation deduction
We are striving continuously bringing new ideas and solutions to solve different energy and environmental problems.
We shall effectively provide environmentally friendly products as the outcome of our  production.
We offer competitive products with reasonable values that meets household needs.
We aim to create a better world and higher quality of life for all mankind.